When Dear North, an Alaskan Native lifestyle brand, wanted to deliver the flavors and authenticity of the Alaskan Frontier in its Salmon Bites, the Helmsman Group stepped in to turn the concept into an approachable consumer product.
The Challenge
As natives of Glacier Bay, Alaska, the Dear North team needed to capture the flavors they grew up with and the spirit of Alaska, living in every bite. The brand partnered with The Helmsman Group to develop and commercialize an approachable consumer product that captured the essence of Dear North as a brand.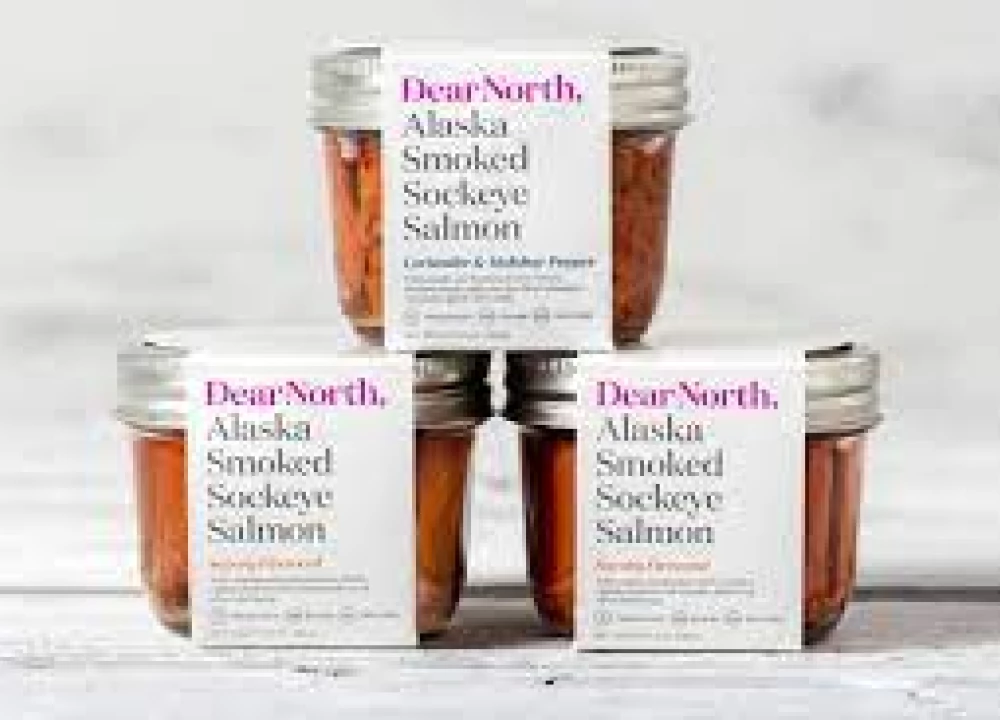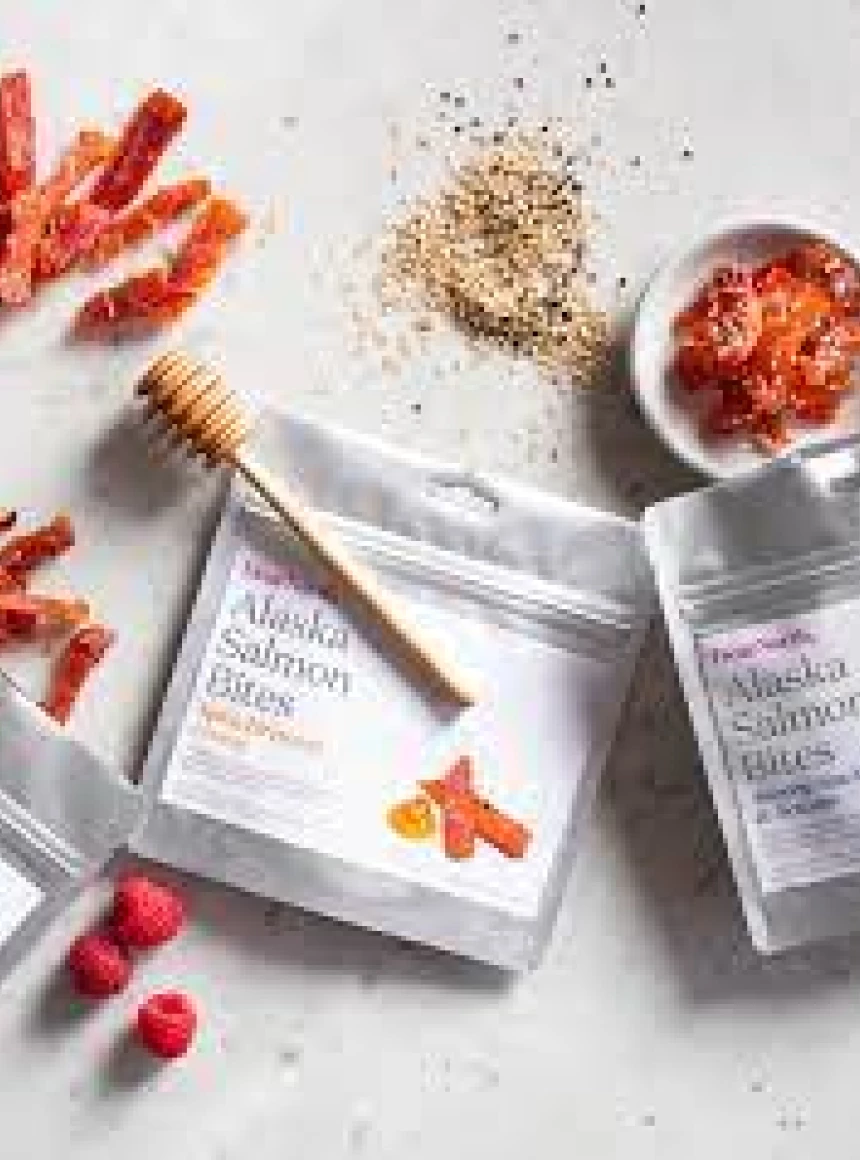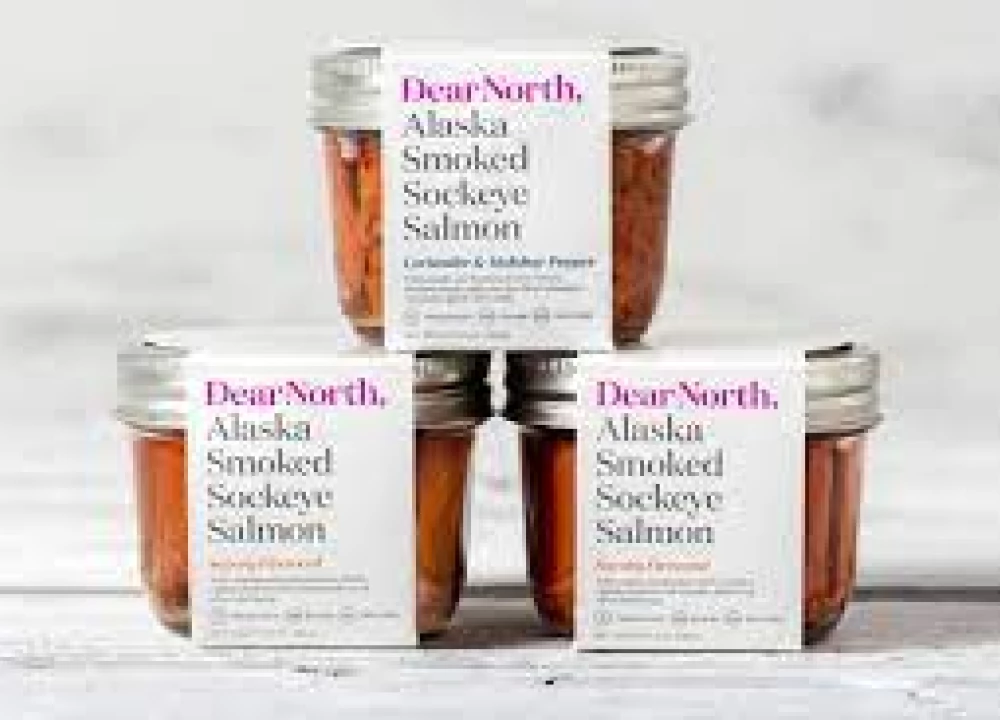 Working with Ammunition, whose task was to design branding and packaging for the product, we needed to fully immerse ourselves into the Dear North brand to develop a product with ingredients and flavor profiles that were uniquely Alaskan.
By fully immersing ourselves in the Dear North brand and values, Helmsman Group was able to develop a product that captured the essence of the Alaskan frontier.
Our Solution
By fully immersing ourselves in the Tlingit culture and the Dear North brand, we were able to develop a commercially viable incorporation of authentic Alaskan ingredients and traditions. The Helmsman Group developed flavor profiles and a concept using native ingredients like bladderwrack kelp and spruce tips, starting with salmon, a revered resource in Alaska. To further highlight the beauty of Alaska, fireweed is a brilliant magenta flower, which is often in stark contrast to the dramatic monochromatic vastness, the raw beauty of the Alaskan landscape. It was identified as a signature ingredient to captivate consumers. Fireweed was incorporated as a botanical infusion for the brines used to make salmon jerky and a jarred smoked salmon. The taste of Alaska was present in every bite by layering in uniquely Alaskan ingredients.
After honing the formulation with an initial pilot run, we worked with Dear North and Ammunition to translate the recipe into a scalable, cost-optimized, and commercially viable product with a contract manufacturer.
Final Results
As a result, Dear North successfully launched their Alaskan salmon product. The product was noted as having an elevated jerky expression, creating a softer, smaller bite made from Authentic Alaskan-sourced ingredients.
Due to its successful launch, Dear North received a Nexty award for Best New Meat, Seafood, or Meat Alternative at Expo West 2018.